Scaffolding Oman
Shahid Industries are the established Manufacturers, Suppliers and Exporters of scaffolding materials in Oman. The setup of the company was inspired by the employees and shareholders with a desire to participate and contribute to the Government of Oman.
The company operates under the name of Shahid Industries Aluminium Scaffolding Oman. The company aims to surpass all the safety and quality standards and provide nothing but the best to clients. The goal is achieved through a continuous strategic development adhering to strict principles. Our strategies and development standards are the main reason for our quality products and services.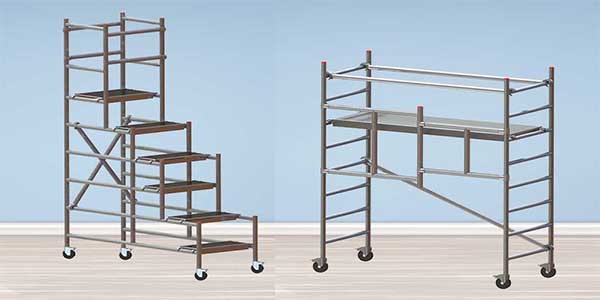 Shahid Industries under the tag Scaffolding Oman include a large variety of high quality scaffolding materials. All the detailed mention is done in the brochure. Our Scaffolding products in Oman are assured to be of great quality and class. People have embarked their trust in us. Customer satisfaction is our main aim. We work to serve to you in the best way possible. Scaffolding Oman is one the best in providing you with the services that you can't resist. We work real hard in giving you the satisfaction that no other company can provide. Our customer base satisfaction is the thing we focus on. Without customer satisfaction Scaffolding Oman is a waste. We strive to give you quality services and offerings that won't disappoint you in any way.