SAFETY INSTRUCTION FOR SCAFFOLDING TOWER :-
1. ERECTION AND INSPECTION OF ALUMINIUM SCAFFOLDING TOWER AND STEEL SCAFFOLDING :
People with high competence are only allowed to erect and inspect the Aluminum and Steel scaffolding. A person with experience in erection and inspection is only considered to be enough competent. Completion of a reputed training course or a relevant experience of 3 years in erection makes a man competent. Track the details of competent person every now and then.
2. ALUMINUM AND STEEL SCAFFOLDING AND TOWER ERECTION
2.1 BEFORE ERECTION
Each and every person, who is responsible for Erection should be carrying Manufacturers Instruction Manual (MIM) before erection begins. Prior to using Aluminum Scaffolding Tower and Steel Scaffolding Tower, check if they are in good condition or not. The ground should be firm and level. Take all the precautions required to avoid collision of people or vehicles. Check Castors to know about the castor housing and wheel/tires condition. Wheel won't rotate properly in case of bad condition leading to bad effect on Castor swivel rotation and brakes. Keep the threads clean and free from debris. Check on the device for proper functioning and avoiding leg to fall out of the frame.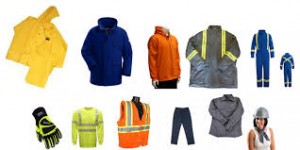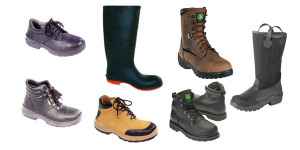 Frames should be straight and undamaged. Concrete free. Spigots need to be straight and parallel to the axis of the column tube. The device used for locking frames must be checked for proper functioning. Checking the platform is a must-do step. It can cause real harm if it is damaged. Avoid split or warped plywood decks. Outriggers and stabilizers need to be checked if there is any damage. Couples and hooks need to be designed properly.
2.2 CHECKING THE STABILITY OF THE TOWER
Aluminum Scaffolding Tower and Steel Scaffolding tower should be always erected and inspected on a levelled ground. Grounds normally used for erection are concrete, tarmacadam or similar. The soft, uneven or sloping surface should be avoided. Boards or another rigid packing will provide a firm foundation.
2.3 AVOID USING DAMAGED EQUIPMENT
For getting access to the platform, use ladder rungs within the frame to climb the Aluminum tower from inside through the trap door platform. Never make the mistake of climbing from outside. Re-level the mobile tower using leg adjustment. Relock each castor. Post the fitting of adjustable outrigger, check the sound fitting. Board the working platforms closely. Use guardrails and toe boards on all working platforms. Guard Rail minimum height: 950 mm. Provide intermediate guard rail to avoid the exceeding of the unprotected gap. 470 mm is the limit.
2.4 HEIGHT
MIM states all the height details in a very proper manner. Consult that.
2.5 OUTRIGGERS OR STABILIZERS
For increasing the effective base dimensions of the Scaffolding Tower, use Outriggers and Stabilizers. They must be fitted in the case of higher towers. As soon as the first lift is completed, fit them.
2.6 TYING – IN
In the case of windy conditions when scaffolding towers are left unattended or in exposed conditions, it's a good practice to tie in the tower. Tie in can be achieved through aluminium tubes and couplers.
2.7 WIND LOADS
During heavy winds, a horizontal bearing load is imposed upon the Aluminum Scaffolding Tower tending to overturn it. Erection or usage should be avoided in winds exceeding 17mph.
2.8 OTHER HORIZONTAL LOADS
Other types of loads act upon the tower too apart from windy loads. Caused due to the action of operatives working on the scaffolding towers while using hand tools like a drill, have equal effect on the tower. Such forces need to be avoided as much as possible for safe working. No force exceeding 20Kg (441lb) should be applied on a freestanding tower especially Aluminum Tower.
2.9 VERTICAL LOADS (LIFTING MATERIALS ETC.)
Vertical load outside the area of the working platform causes serious danger. Any kind of vertical load put on by people within the area of work add to the stability of the tower.
2.10 SAFE LOADING
The MIM gives the details about the maximum load that can be supported by the Aluminum and Steel Scaffolding Tower. They state Designed Load Capacity (DLC) that is supported by every platform. A safe working load is specified too. A notice should be exhibited at the base of the Scaffolding Tower so everyone's aware of its capacity.
2.11 MOVING SCAFFOLDING TOWER
Reduce the height of the tower to less than 4 meters before moving. Check for the power lines if there so that no dangerous incident takes place. You always need to be careful while handling. Always unlock the castor before moving to Scaffolding Tower. Unlock the outrigger castors or reposition the stabilizer to feet 12mm. Check for the base to firm and level. Only push the base while moving. Use Manual effort in this process. Don't use power vehicles. No personnel or tool should be present on the scaffolding tower if it's in moving condition. After coming in position, lock all the wheels and reposition the outriggers.
3. INSPECTION
Use "Scafftag" to evaluate the inspection and erection procedure. Competent certified people should only be allowed to take care of this. If positioned for more than 7 days, its inspection should be done by competent persons.
3.1 Before Use
Inspection should be done before using the scaffolding tower. If there's any substantial addition, alteration, check then too. Include all of this while inspecting:
Inspect if the vertical and square and all the horizontal braces and platforms are level.
Outriggers and stabilizers need to be positioned properly.
Get those base plates or castor wheels fully in contact with the ground, including those on stabilizers and Outrigger. Locking of the castors needs to be done.
Secure spigot and socket joint locks holding the frames together.
Checking all the bracing members to be located exactly where the wanted.
Checking all the guardrails and toe boards to be in the desired position.
Checking all the access stairways and ladders to be located in the firm position and location.
Avoid tower to be in the vicinity of live electrical apparatus.
Cover all the holes, ducts, pits or gratings present.
3.2 WHILE USING ALUMINIUM AND STEEL SCAFFOLDING TOWER
Keep tower in good order. Replace all the damaged parts.
4. HAZARDS
Accidents occur cause of careless working methods, failure in observing working lacks.
Relative height is too much to the base dimension.
Failing of outriggers and stabilizers at the main moment.
1. Moving on a sloppy, uneven surface. No attention to the vertical alignment and stability.
Using a non-vertical Scaffolding Tower.
No tying of tower to the building when it should be
Careless pulling and moving of the tower.
No attention to the potholes, ducts or obstructions.
Not taking care of the overhead obstructions.
Careless fitting of Guardrails or toe boards which can men or materials to fall from the working platform.
Use of Towers in adverse weather conditions.
Moving the tower even before locking the castor wheels.
Exceeding of the safe working load.