Aluminum Cantilever Staircase Ladder
Aluminum Cantilever Staircase Ladder UAE allows workers to climb and conquer all barriers. It's ideal for getting to difficult-to-reach regions while maintaining a high level of security. With this Aluminum Cantilever Staircase Ladder UAE, you can quickly reach the work area in a shop or warehouse. This ladder has up to 12 steps and a shelf underneath for transporting or loading objects. 
This ladder's cantilevered section is ideal for reaching multiple heights. It is easily carried by one person and can be used both indoors and outdoors with a treat, making it suitable for all weather conditions. At Shahid Industries, you can choose from various modified options to get the ladder that best suits your needs. You may easily contact us for services and save time, allowing you to work more efficiently. At the greatest costs, get a custom-designed cantilever staircase ladder that fits your needs. Shop with us anytime and anywhere!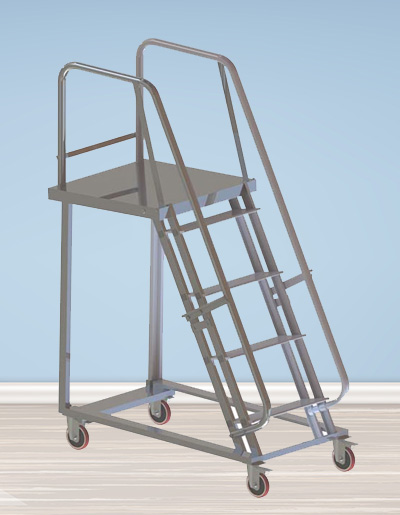 Features:
Cantilever enables easy access to space-restricted areas
Fixed and fully welded
Wide and anti-skid step
Wide working platform with safety guardrail
Movable with lockable caster wheel